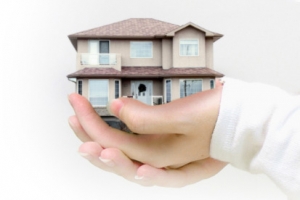 Considering the purchase of a new home?
Buying a new home can be very exciting, especially if it's your first home. Of course, early on you may feel uncertain as to whether you can actually afford the purchase, wonder how you will navigate the red tape and paperwork associated with buying a new home, and whether the community you are choosing will be the right one for you and your family.DON'T let these concerns discourage you from investing in your future. With some careful planning, the process will be "painless" and you can walk away from the experience feeling confident you've made the right decision!
Homebuying Tips
There are a few things you should keep in mind in preparation for buying a new home:
Experts suggest you should refrain from making any large purchases such as cars, leisure vehicles (boats, motorcycles, etc), or taking expensive vacations prior to applying for a mortgage or refinancing your home.
Keep your bank accounts straight. Try to avoid any overdraft fees and if possible, don't move money between accounts.
Be prepared… obtain a copy of your credit report and take care of any outstanding debts or resolve any issues that may appear. There is nothing worse than being blindsided by a derogatory claim made on your report. Take the time to read your report and seek help and advice on correcting any problems that appear.
Repayment Mortgage Calculator
Don't make any major changes in your lifestyle. Job security and/or a stable career make you a more desirable borrower.
There are many different mortgage loan products available. Be sure to shop around for interest rates and visit the websites of potential lenders. Keep in mind that a well-qualified loan officer will help you determine which financing options best fit your current and future needs.